Accruit Announces Promotion of Tracey Wilson to VP of Business Solutions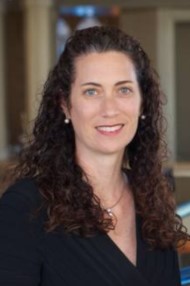 Denver, Colorado – April 5, 2017
Accruit, LLC, a nationwide financial technology company and provider of qualified intermediary and escrow services, today announced the promotion of Tracey Wilson to vice president of business solutions.
Wilson joined Accruit as director of exchange programs and projects with the company's acquisition of North Star A 1031 exchange conducted under the safe harbor 1991 Treasury Regulations wherein the replacement property is received up to 180 days after the disposition of the relinquished property. Typically what people mean when referring to a 1031 exchange, Starker exchange, like-kind exchange, delayed exchange, etc. Deferred Exchange in 2011. Since that time, she has led Accruit's project management office, spearheaded process improvement efforts, and handled like-kind exchange program implementations and other initiatives. She leads Accruit's software product development and works directly with department managers across the company to develop quality assurance and process improvement strategies.
"We are very fortunate to have someone with Tracey's range and depth of experience. Her promotion to vice president is well-deserved, and I have no doubt that, in her new role, she will continue to excel and help grow the company," said Accruit President & COO, Karen Kemerling.
Wilson will continue as the head of Accruit's PMO and the product owner for software design and development, and she will continue to lead exchange-related services, client implementations, RFPs, and process improvement.
"This is an exciting time to be a part of Accruit as the company is expanding our FinTech service offerings and investing in developing additional technology solutions," said Wilson.
She will also take on management of the marketing team, directing marketing strategies that include awareness campaigns, lead generation and sale conversions.