Crowdfunding, Part I: Common Types of Crowdfunding
In the first entry of this series on crowdfunding we'll explore the basics of such fundraising efforts as well as the variety of crowdfunding methods available.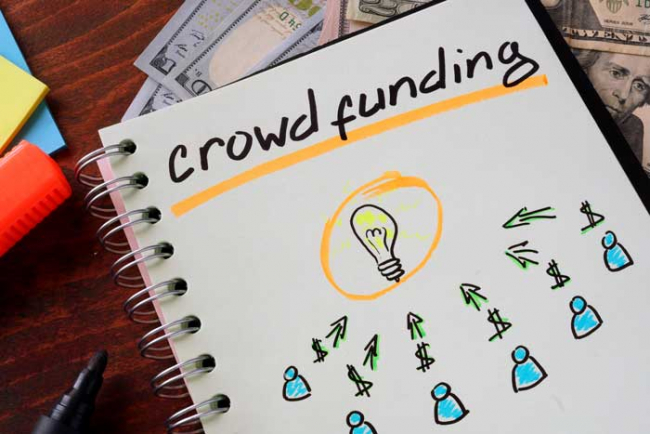 As a form of crowdsourcing and alternative finance, crowdfunding is implemented to encourage crowds through online collaboration to efficiently invest in projects that interest them. It functions in several different ways, with multiple factors influencing the process. In the first entry of this series on crowdfunding, we'll explore the basics of such fundraising efforts as well as the variety of crowdfunding methods available.
What is crowdfunding?
The process of crowdfunding involves raising capital through non-traditional efforts. It is a collaborative method that relies on the contributions of investors, current and future customers, and the general public. Web-based platforms and the internet are tools commonly used in all varieties of crowdfunding, as opposed to traditional and cumbersome methods such as approaching lenders and investors in-person. The process of crowdfunding enables not only for wider audience reach and quicker turnarounds, but also it is a more affordable and appealing method to less sophisticated investors outside of the angel investor, bank, and venture capital network.
Below are the most common types of crowdfunding:
Equity Crowdfunding
Equity crowdfunding attracts larger investment minimums, typically $1,000 and up. It enables investors to purchase an equity stake in the corporate entity and usually is the first step associated with launching a new product, idea or project. Equity crowdfunding allows a company to commence operations while seeking traditional funding sources, including more traditional ones such as venture capital. However, it is important to know that crowdfunding is subject to regulatory oversight from the Securities and Exchange Commission (SEC) in the following ways:
Under Regulation Crowdfunding (Regulation CF), eligible companies are allowed to raise capital through Regulation Crowdfunding as of May 16, 2016.

Under Regulation A, allowing eligible companies to issue securities without regular SEC registration requirements. In following Regulation A, small to medium-sized companies can avoid higher costs associated with SEC registration and court smaller, less sophisticated investors.

Under Regulation D, eligible companies can offer investment opportunities to a smaller pool of more sophisticated/accredited investors.
Debt Crowdfunding
With debt crowdfunding (otherwise known as peer to peer or marketplace lending), individuals can apply online, often free of charge. In some cases, applications are reviewed and verified by an automated system that determines their approximate credit risk and interest rate, allowing Investors to purchase securities in a fund, which delivers the loans to individual or multiple borrowers. The investors then generate income from interest on these loans, while the system operators obtain a percentage of the loan profits in addition to a servicing fee.
Reward Crowdfunding
With reward crowdfunding (also known as non-equity crowdfunding), ownership is not offered to the investor. Instead, they receive the product and/or service to be offered, often in exchange for the investment. Reward crowdfunding is relatively inexpensive for investors, requiring lower dollar commitments as opposed to equity or debt investment options.
Donation Crowdfunding
Intended for purposes involving charitable projects, donation-based crowdfunding permits non-profits and other social organizations to leverage the Internet to their advantage. This collective effort involves raising funds for pro-social or pro-environmental purposes, reaching goals through a wider audience reach and donations in smaller dollar amounts.
Summary
When considering a crowdfunding option, it's best to consult with a professional advisor. In the next blog entry in this series, we'll explore regulatory detail and parties to a typical crowdfunding transaction, and discuss the need for an escrow agent.