Tax Reform Interview: Ellen Voie of Women in Trucking
This interview with Ellen Voie, founder and CEO of the Women in Trucking Association, is one in a series of interviews on the topic of tax reform.
This interview is one in a series in which we've asked an industry leader questions on the topic of tax reform and the issues faced by Congress in addressing the tax code.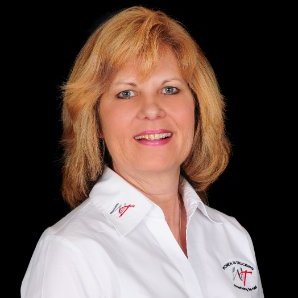 Ellen Voie founded the Women In Trucking Association in March of 2007, and she currently serves as the nonprofit organization's  President and CEO. Women In Trucking was formed to promote the employment of women in the trucking industry, remove obstacles that might keep them from succeeding, and celebrate the successes of its members. In July 2012, Ellen was honored by the White House as a Transportation Innovators Champion of Change. Ellen has written extensively about trucking and family issues. Her book, Marriage in the Long Run, collects some of the most popular of the columns she published in national trucking publications. Her most recent book, Crushing Cones, provides potential truck drivers with information on what to expect when attending driver training school.
What are your thoughts about Congress allocating significant time and resources to tax reform in 2015?
Congress needs to spend more time and attention on tax reform. I believe that we should be able to understand our tax obligation and that a typical American should not have to pay someone to prepare a tax return. The process has become so complicated and daunting that we can't even fill out a simple form to support the government with our hard earned dollars. 
How can Washington simplify the tax code?
Primarily, the tax code needs to be written in a more simple format so everyone can understand it.  There are too many gray areas that allow for misinterpretation.  Ten tax preparers will end up with ten different figures in a moderately complicated return, and they all think they are correct.  For many years I prepared tax returns for trucking companies where former accountants weren't aware that a class 8 truck is really a "tractor" for depreciation purposes.  How would the tax preparer know that the unit is called a tractor and how would the owner know that a tractor is not a truck?  It's frustrating to see the various interpretations of a tax law, especially when it affects so many people.
Are there certain parts of the tax code today that would dramatically change your business should they be repealed?
I currently work in the nonprofit world, and we are always concerned that Congress will pass laws that negatively affect our nonprofit environment. From lobbying rules to charitable deductions, there is a great deal of scrutiny regarding nonprofits and their status.  While I believe there should be stringent entry requirements to be designated as a nonprofit, once the determination is received, the rules in place should pertain and the donors should decide what organizations they want to support.
The upper end of the tax rate for U.S. corporations is 35%, and the individual rate is pushing 40% for federal and state taxes alone. Should these rates be cut, and if so what tax incentives would you be willing to give up in order to facilitate that?
Anything but charitable contributions. 
Should Congress address corporate-only or comprehensive tax reform, and why?
Congress needs to address comprehensive tax reform, but I would encourage our legislators to start with how the Internal Revenue Service enforces current tax laws.  There is so much fraud reported in the news, from non-citizens filing for refunds and earned income credit to people with numerous undocumented dependents to untaxed illegal labor.  Wikipedia reports lost revenue to be in the Billions annually.  Enforcement needs to be increased so the IRS can collect what is legally obligated to be paid already. Implement a whistle-blower incentive so U.S. citizens can report fraud and be rewarded for their efforts. Make an example of those who fail to file a return or are caught cheating or under-reporting their income.