[WEBINAR] 1031 Exchange into Mineral Rights
Learn about how 1031 exchange can be used in the oil & gas industry. Presented by Brendan Lewis, Senior Director at Accruit, and Troy W. Eckard, CEO of Eckard Enterprises.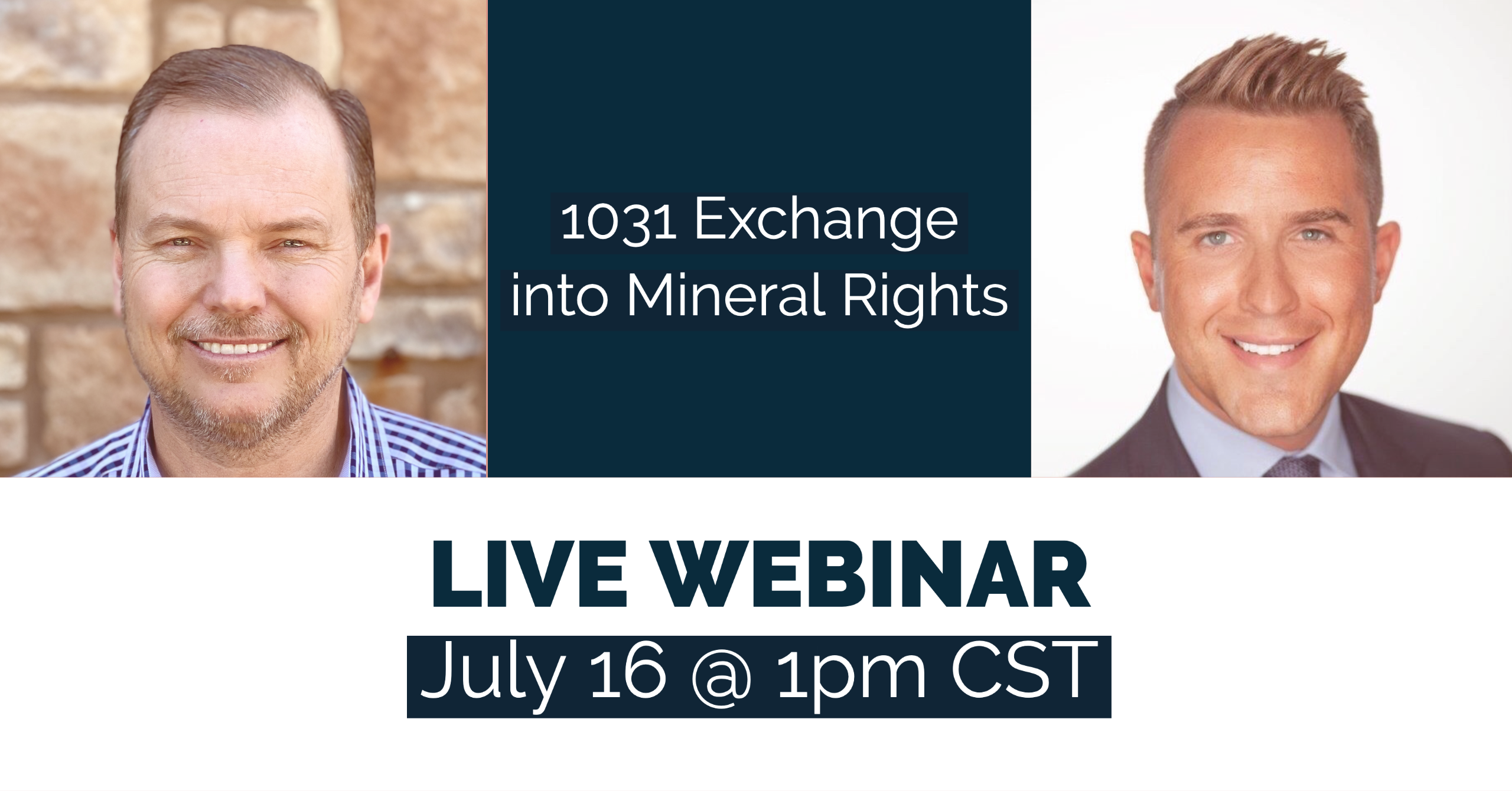 Brendan Lewis, Sr. Director of Accruit, will be presenting alongside Troy W. Eckard, CEO of Eckard Enterprises in a webinar that will be broadcast Thursday, July 16th at 12pm MDT. 
Brendan will discuss the basics of 1031 exchange, how it can be used to defer taxes on gains from the sale real estate, and what types of real estate are eligible under IRC tax code, Section 1031. Troy will be presenting on the opportunities that he has created for his partners in the oil and gas industry like drilling, mineral rights acquisitions, midstream and pipeline acquisition.

Anyone in the investing space—whether it is real estate, the oil and gas industry, or another investment class should attend this very educational webinar. If you can't attend due to your schedule, please register and the recording will be send to you after the webinar has concluded.