Webinar: Concepts and Benefits of 1031 Exchanges
Brendan Lewis, Senior Director at Accruit, joins Wayne Courreges III of CREI Partners to discuss growing generational wealth through real estate, and how 1031 exchanges are a vital part of the strategic approach that makes this possible.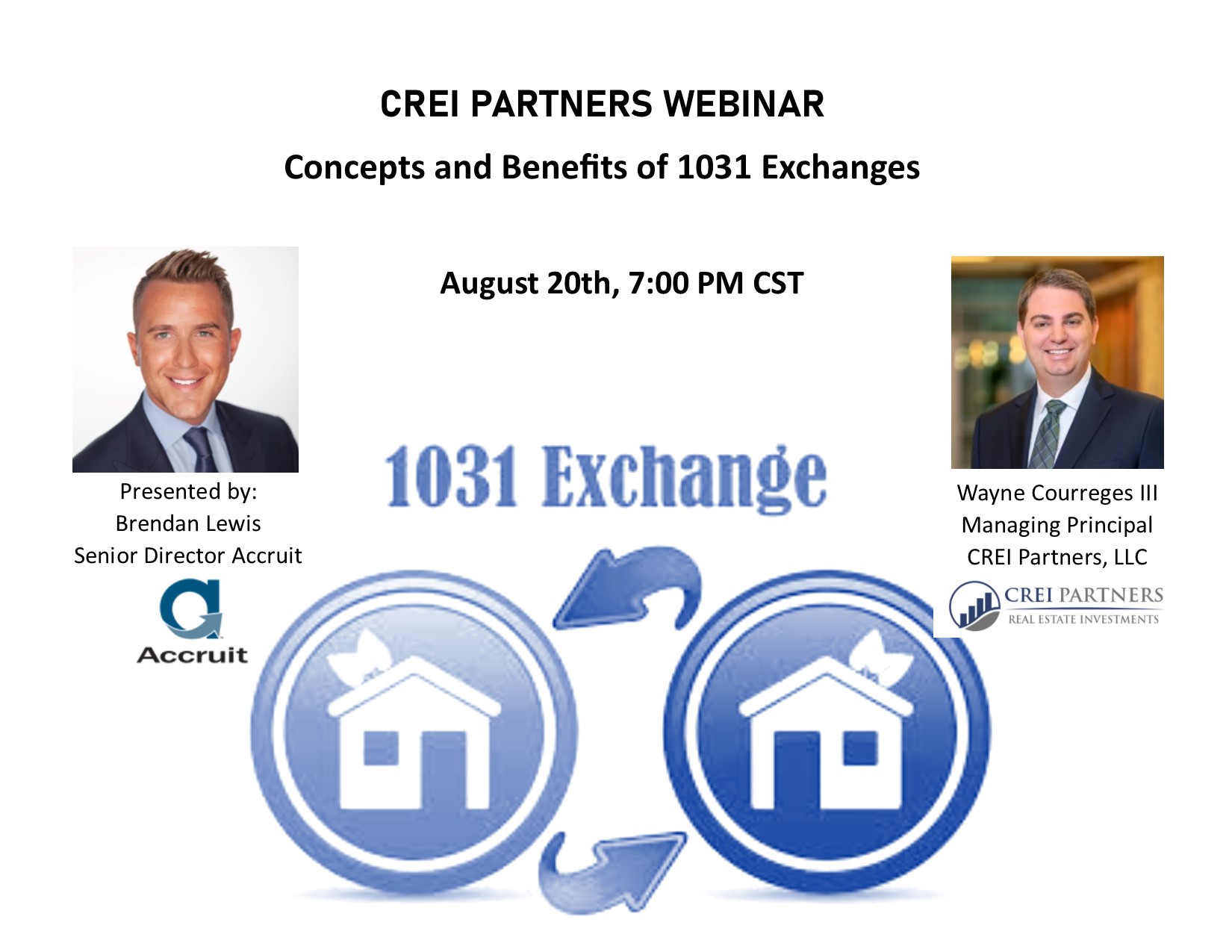 Mark your calendar for Thursday, August 20th at 7 PM Central.
1031 exchanges are a great advantage for real estate investors to grow generational wealth. Utilizing a 1031 exchange allows the taxpayer to roll forward more of their investment dollars, deferring taxes until a later date. Accruit, an experienced and trusted qualified intermediary joins CREI Partners in this virtual broadcast on the concepts and benefits of 1031 exchange. Presenters are CREI Managing An amount borrowed or the balance owed on a loan, excluding interest or the money that is used to pay down the balance owed on a loan. Principal Wayne Courreges III, and Accruit Senior Director Brendan Lewis. Learn valuable real estate strategies for you to build your investment portfolio.