Internal Revenue Code Section 1031 Tax Deferred Exchanges of Real Property
In the past, to achieve a tax deferred purchase and sale of property, the relinquished and replacement property transfers had to take place simultaneously and the seller had to receive the replacement property from the buyer. Obviously, these restrictions made tax deferred exchanges difficult to consummate.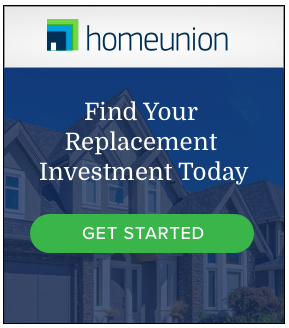 As a result of regulations, a properly structured exchange allows the exchanger (seller) 45 days to identify potential replacement property, and 180 days (or less, based upon the due date for filing taxes) to actually acquire replacement property. The exchanger can now transfer relinquished property to a buyer while receiving replacement property from a different seller. These regulations allow an exchange to be non-simultaneous and remove the necessity of receiving replacement property from the original buyer. The low cost and relative ease of doing an exchange have made tax deferred exchanges an increasingly popular vehicle for tax savings. The law requires that the properties be held in connection with an investment or used in a business or trade. The properties must be of "like kind," but not necessarily "same kind." For example, in the case of real estate, a vacant lot may be traded for an apartment building.
During the time between the transfer of the relinquished property and the acquisition of the replacement property, in order to preserve the character of the transaction as an exchange rather than a sale and purchase, it is necessary that the proceeds derived from the transfer of the relinquished property be held in a manner outside the direct or indirect control of the exchanger. In addition, the structure of a typical exchange requires an entity to act as a "qualified intermediary" to facilitate the exchange.
Contact Us for More Information About Forward Exchanges of Real Estate
We offer unparalleled qualified intermediary services including:
a dedicated real estate team to assist you with every step of your transaction
an attorney and Certified Exchange Specialist® to help structure your exchange
interest bearing qualified escrow accounts
segregated funds
100% funds liquidity
adherence to all mandated state regulatory QI guidelines including bonding and insurance
Contact us with any questions you may have regarding 1031 exchanges and our QI services.