1031 exchanges for corporate and commercial real estate: case study illustrates effectiveness, efficiency and value
Read Accruit's Real Estate 1031 Exchange fact sheet that explains how the process works. Case study included.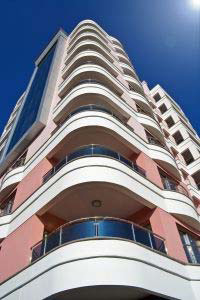 In some circles Accruit is known for the value it represents for businesses buying and selling "personal property" - that is, tangible, non-real estate assets. However, Accruit's patented 1031 process - the only patented like-kind-exchange (LKE) process in the nation* - provides our clients with a level of efficiency that other providers simply cannot match. So when we talk about maximizing your gain and minimizing your risk and administrative burden, we're talking about businesses buying and selling corporate and commercial real estate, too - no matter what industry they're in.
We've produced a Real Estate 1031 like-kind exchange fact sheet that explains, in greater detail, how the process works, and we also provide a case study that illustrates the cash flow benefit that arises from a typical commercial real estate exchange. Have a look, and if you'd like more information on how an Accruit LKE might benefit your business take a look at our informational Real Estate The transfer of the relinquished property to the Qualified Intermediary, and the receipt of the replacement property from the Qualified Intermediary is considered an exchange. To be compliant with IRC Section 1031, the transaction must be properly structured, rather than being a sale to one party followed by a purchase from another party. Exchange s page or contact us.
* U.S. Patent No. 7,379,910, and other patents pending.