Accruit prepares for rapid growth with the addition of Steve Holtkamp as Executive Vice President & Chief Financial Officer
Accruit announces the addition of Steve Holtkamp as the company's Executive Vice President and Chief Financial Officer.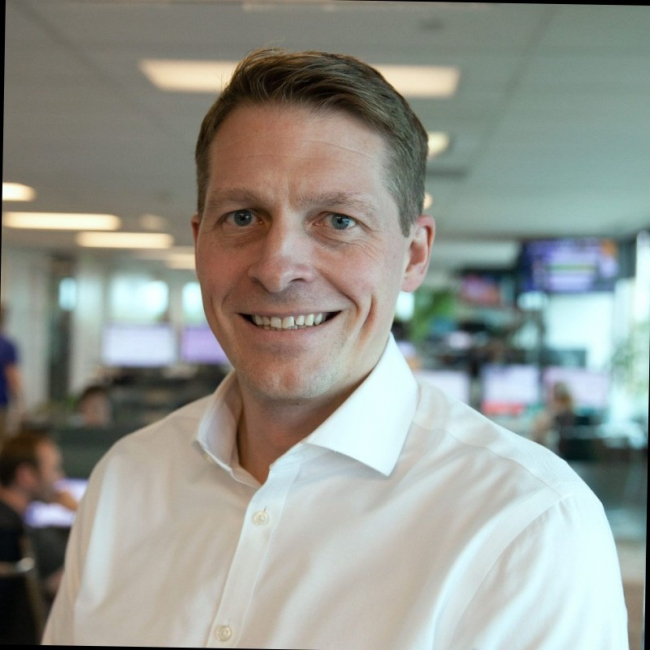 DENVER - Accruit, a leading national qualified intermediary and back-office managed service provider of 1031 like-kind exchanges, today announced the addition of Steve Holtkamp as the company's Executive Vice President and Chief Financial Officer. Holtkamp comes to Accruit with an impressive background in leading growth stage businesses.
"We're incredibly fortunate Steve is joining us as we celebrate 20 years in business, open new regional offices, and expand our technology leading 1031 like-kind exchange solutions," said Brent Abrahm, President & CEO of Accruit.
Holtkamp joins Accruit with experience in growing businesses across hospitality and the financial sector and is passionate about building trust and relationships with clients. In his most recent role as Chief Strategy Officer for Hotel Engine, a rapidly growing hotel booking platform, Steve's tenure included leading sales, operations and the company's initiatives expanding into public sector travel. Holtkamp is a huge proponent of empowering employees and providing recognition when objectives are achieved. It is this approach to team building that makes him an excellent addition to the Accruit culture.
"I am extremely excited to join the team at Accruit to help drive the next stages of growth at the company," said Holtkamp. "There are so many talented individuals at the company who have contributed to their market leading technology and expertise. I am thrilled to build on their momentum." 
Prior to Hotel Engine, Holtkamp spent ten years with Morgan Stanley, where he became a top performing Private Wealth Advisor. Holtkamp, raised in rural Iowa, earned his MBA from Columbia Business School and is a CFA charterholder.
Primarily focused on growth, Steve's leadership is critical as Accruit continues to innovate and lead in the 1031 exchange industry as it enters its third decade of business. Holtkamp will be based out of the Accruit Headquarters in Denver, CO.
About Accruit
Since 2000, Accruit has helped thousands of businesses and individuals defer taxes on investment property, nationwide. Through the use of its cloud-based technology, Accruit—a leading, independent, trusted qualified intermediary—enables law firms, individual investors, and banks to have complete transparency into exchange transactions anytime, via any device. Accruit's staff boasts attorneys and tax experts to handle the most complex transactions. The company's leadership team is nationally renowned for their contribution, support and advocacy in the IRC section 1031 of the federal tax code.