A Call to Action: Tell Congress Not to Repeal §1031 Exchanges
Repeal of 1031 exchanges is a topic of discussion in Washington DC as part of overall tax reform.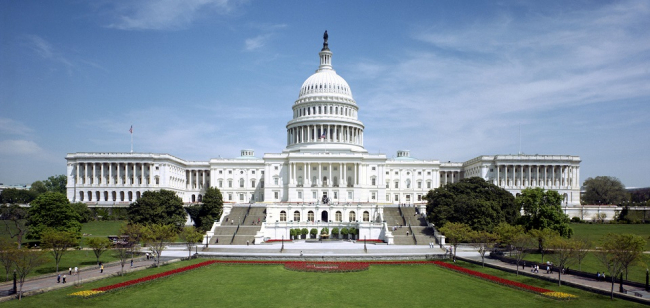 A message from our President & CEO, Brent Abrahm:  As I have communicated over the last nine months, repeal of 1031 like-kind exchanges is a topic of discussion in Washington DC as part of overall tax reform. As co-chair of the Federation of Exchange Same as intermediary, facilitator, or Qualified Intermediary. The party who facilitates a tax-deferred exchange by acquiring and selling property in an exchange to aid the taxpayer in complying with Section 1031 and all applicable rules. Accommodator 's (FEA's) Government Affairs Committee, we are making great progress in one-on-one discussions with our Congressmen and women. Our arguments for retaining 1031s are solid and are being heard. Based upon 90 plus years of strong tax policy supporting the continuation of IRC § 1031, members of Congress are beginning to understand that taxing cash flow is NOT good tax policy.
In the last nine months, Accruit team members have flown out to DC on four separate trips, have held over 50 meetings and have personally donated to our industry's PAC and to several representatives that sit on the Senate Finance Committee and House Ways & Means Committee.
Now the industry needs your support. In the attached FEA Press Release, you will note that our association has launched www.1031taxreform.com. This website is a very quick and efficient method to communicate directly with your local representatives. On the site, there is already a prepared brief letter outlining the benefits of 1031s, but feel free to modify as you see fit. I encourage you to reach out and let your representatives know repealing 1031 is NOT an option.
In addition, the FEA is very close to finalizing our engagement of an outside firm to prepare a comprehensive impact study on the repeal of 1031 to our economy. This study is not cheap, but we feel it is critical as we make our case that 1031s are vital to our economy. I can assure you that Accruit's clients who enjoy this deferral related to business asset exchanges as well as real estate, will continue to be well represented in both DC and the economic impact study.
On July 23, I will be in DC for another round of meetings with select members as well as coordinating our second 1031 coalition roundtable. This is going to be a long battle if we do not make a significant impact today. Please take a moment to reach out to your representative on www.1031taxreform.com. This will take less than 5 minutes.