Capitol Hill Visit and the Unified Framework for Tax Reform
Accruit CEO Brent Abrahm, co-chair of the FEA Government Affairs Committee, attended key meetings in D.C. to discuss the release of the new Tax Framework.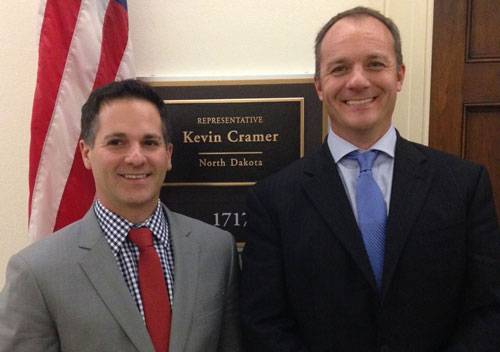 Last week, the "Big Six" released a new tax proposal titled the "Unified Framework for Fixing our Broken Tax Code." While laying out broad principles for tax reform, the Framework is lacking in details and does not speak specifically to the preservation or repeal of 1031 like-kind exchanges.
Concurrently with the release of the Framework, Accruit CEO Brent Abrahm was on Capitol Hill as co-chair of the FEA Government Affairs Committee, where he spoke with members of the House Ways & Means Committee about the important of retaining Section 1031 of the tax code.
Brent also joined Daniel Fisher, the Associated Equipment Distributors' (AED) vice president of government affairs, to meet with top legislative advisors to members of the Transportation Committee about how like-kind exchanges are heavily used in their sector.
Accruit is currently working with JBR partner PwC to evaluate the impact of 100% expensing over five years and push to insure interest deductibility is retained for our clients.
Photo: AED Vice President of Government Affairs Daniel Fisher and Accruit CEO Brent Abrahm.