Future Trends in the Commercial Real Estate Industry and the Importance of 1031 Like-Kind Exchanges
What will commercial real estate look like once economic recovery from COVID-19 begins? With work from home still in effect in many places, along with a shift in retail and restaurant spaces, CRE hasn't disappeared, it's just changed. Hear what Brent Abrahm predicts for the future of the industry, and how 1031 exchange can help.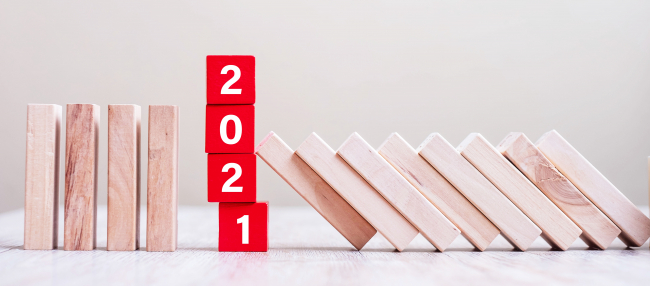 Before the COVID-19 pandemic, the $16 trillion US commercial real estate (CRE) market was enjoying over a decade of positive growth when examining CRE prices, transaction volume, CRE equity markets and mortgage originations. With the onset of COVID-19 in Q1 2020, not only did the CRE markets freeze, they also remained in limbo for most of the summer of 2020. CRE landlords were immediately faced with the realization that tenants perhaps would not be returning in the coming months, if not at all in the future.
CRE investments are typically long-term holds balanced by occupancy rates, economic conditions, capitalization rates, liquidity opportunities,and effective operational environments. But that was then,and this is now.
The Post-Pandemic Shift in Commercial Real Estate
To retain optimal use of CRE in our nation, the ability to repurpose effectively is a must. It is critical to both the stability of markets and our overall economy. In a study by the Bureau of Economic Analysis presented by Deloitte in July 2019, it was estimated that the finance, insurance, and real estate markets make up the largest portion of the US GDP, holding just over 20%. The largest sector of real estate includes multi-family housing, office building, hotels, retail, and dining, all of which are suffering in this new era, while the other contributors to CRE—industrial, data centers and technology supporting properties—are all flourishing.
A significant amount of CRE is held in large investor funds, REITS, DST (Delaware Statutory Trusts) or other passive investment vehicles. These investors not only demand a return on invested dollars, but also, they must ensure their investments are being efficiently deployed. Absent a long-term strategy to effectively repurpose non-producing real estate investments, economic recovery will lag. So,to ensure that any unnecessary friction during a recession does not impede growth, investment goals, and overall job expansion, our Congress must balance short-term gain against sustained economic growth as we cautiously move into 2021.
1031 Exchange is an Asset
Like-kind exchanges, or Section 1031 as referenced in our tax code, promote the free movement of real estate investments without burdening the investor with untimely taxes if the intent is simply repurposing unproductive properties. Think about moving real estate investments from a retail mall or shopping center to a state-of-the-art industrial warehouse facility. Since 1921, Section 1031 of the Internal Revenue Code (IRC). The comprehensive set of tax laws created by the Internal Revenue Service (IRS). This code was enacted as Title 26 of the United States Code by Congress, and is sometimes also referred to as the Internal Revenue Title. The code is organized according to topic, and covers all relevant rules pertaining to income, gift, estate, sales, payroll and excise taxes. Internal Revenue Code has continued to remove unnecessary friction to support efficient deployment of capital invested in the largest sector of our GDP. Under Section 1031, 100% of qualifying exchange proceeds must be deployed in other qualifying real estate. Additionally, the economic impact of reducing friction encouraged by 1031 exchanges provides revenue opportunities to real estate brokers and dealers, title agents, attorneys, moving companies, interior designers, landscape firms, remodeling professionals to name just a few.
Over the next five plus years, our CRE markets will migrate to support a hybrid of then and now. More warehouses, less retail. Individual workspaces over small cubicles. Work from home being the norm, not the exception. Redefining the restaurant experienceby allowing for expanded dining spaces and larger prepping areas for online ordering. The CRE market will change as we know it today so long as the right incentives are maintained and those growing the economy are not penalized by contributing to its growth.
Even with a vaccine in our sights, the CRE markets are poised to be reinvented. Like-kind exchanges play an important role to accelerate the CRE transformation and provide the right tool to not only recover, but also stimulate our economy.
Discuss your 1031 exchange options with one of our subject matter experts.