Like-Kind Exchange Letters Sent to Clinton, Trump Campaigns
The FEA was among 26 groups that signed letters to the Clinton and Trump campaigns last week, explaining the benefit of real estate exchanges.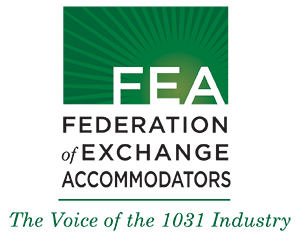 The Federation of Exchange Accommodators (FEA) is among 26 groups that signed letters sent to the Hillary Clinton and Donald Trump presidential campaigns last week. The letters explain the benefit of real estate exchanges for small businesses, farmers, ranchers, and for use in land conservation. The timing of these letters are important, as both campaigns are developing and revising tax plans. 
A revised Clinton tax reform proposal released September 22, 2016 mentions limitation of gain deferral under Section 1031 exchanges, expected to be similar to the Administration's FY2017 Budget proposal.
Our goal is to dispel common myths and to inform the candidates and their policy advisors as the tax reform proposals from both candidates continue to evolve and change.
The letters make some important points about like-kind exchanges:
Exchanges are used by taxpayers of all sizes;
Exchanges encourage domestic investment and job growth;
Exchanges encourage improvements on real estate;
Exchanges encourage transaction activity on properties that would not otherwise be sold;
Exchanges help small businesses build equity and avoid third-party financing;
Exchanges help maintain affordable housing across the country;
Exchanges help facilitate the preservation of open spaces and environmentally sensitive areas.
Read the letter to Secretary Clinton here.
Read the letter to Donald Trump here.