Managed Services Powered by Exchange Manager Pro℠
If you advise clients on real estate transactions, you likely have clients in need of 1031 like-kind exchange services. Does it make sense for you to become a qualified intermediary or add a department to manage 1031 exchanges? Not always. Accruit's Managed Services powered by Exchange Manager Pro(SM) are a perfect solution.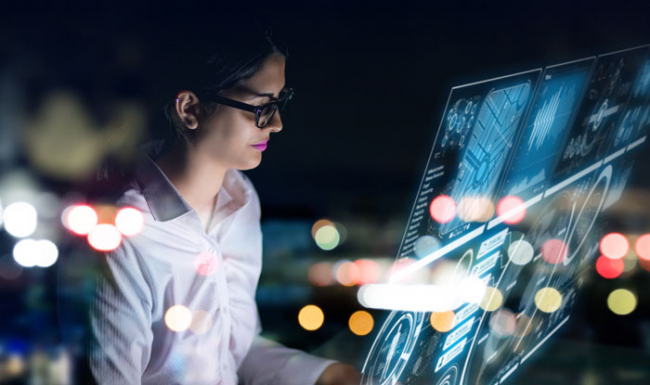 For those who advise on real estate transactions routinely, you likely have clients in need of 1031 like-kind exchange services.  Whether they are looking for a qualified intermediary, or just some guidance on how an exchange is facilitated, your real estate advisory talents naturally align with an ancillary 1031 exchange offering.

But what are your choices?  Your client trusts you to make sure they are well advised.  
You can:
Refer YOUR CLIENT over to another real estate advisor (title company, attorney, bank, CPA) that can act as a qualified intermediary?  Watch out – this outsourced value-added service has the potential of jeopardizing your client relationship.   
Try to facilitate the exchange yourself.  Become a qualified intermediary—as long as you are not a disqualified party.  Make sure you are well versed in IRC§1031, recent private letter rulings, Rev-Procs, state guidelines, and additional insurance requirements.
Simply tell your client you can't help them, which also strains your relationship and future referral opportunities.
What if none of these is the right solution?  It is important to retain your client relationship, provide cross-selling opportunities, stay engaged during the real estate transaction and be compensated for your effort.   
A back-office 1031 Managed Service option is a simple solution to this dilemma.  Powered by Exchange Manager Pro℠, a patented technology developed by one of the country's most experienced and largest qualified intermediaries, you can provide a full service 1031 experience and remain engaged with your client without the burden of maintaining a complex 1031 solution.  
Some of the exclusive benefits offered by adding Exchange Manager Pro℠ include:
Document prep: exchange agreement, assignments, and designation notice
Your clients remain your clients
1031 technical support from Certified Exchange Specialists® and exchange attorneys
Document retention and retrieval
Electronic signature functionality  
Branded communication between you and your client
Complete suite of reports, including banking and final exchange summary report
1031s are complex by nature.  But for a dedicated service offering coupled with leading industry technology and supported by technical expertise, the transaction should be hassle-free.    
Timely email notifications on exchange progress to the exchanger and Exchange Facilitator, including:
45-day identification and 180-day exchange period reminders
Assignment notifications and instructions for relinquished and replacement properties
Confirmation of funds credited and confirmation of funds received
Upcoming bank holidays
Executed exchange documents

The Managed Services solution gives you the opportunity to provide the level of services your clients have come to expect coupled with extensive support from respected, experienced professionals.  Managed Services is a back-office technology solution with the flexibility to white-label the experience.  Adding the Exchange Manager Pro℠ solution not only provides the technology workflow you need to track your clients' 1031 exchanges, but also helps to ensure that your QI services strictly adhere to all IRC §1031 rules. 

Simply being a qualified intermediary under the regulations is relatively easy.  However, in an industry where form over substance is imperative, being intimately involved with the nuances comes with knowledge and experience to avoid a significant tax consequence. The Managed Services powered by Exchange Manager Pro℠ solution provides you with the tools to execute 1031 exchanges, combined with the expertise that goes with it. You'll add a fully operational, fully dedicated 1031 department to your company and grow revenue while providing a service your clients can trust.
Ready to learn more? Get in touch with us today to discuss how to add a Managed Services offering to your company.