Qualified Intermediaries - More Than Meets the Eye!
A qualified intermediary will structure a 1031 exchange, safeguard related proceeds, and ensure 1031 compliance, but what else can your QI do for you?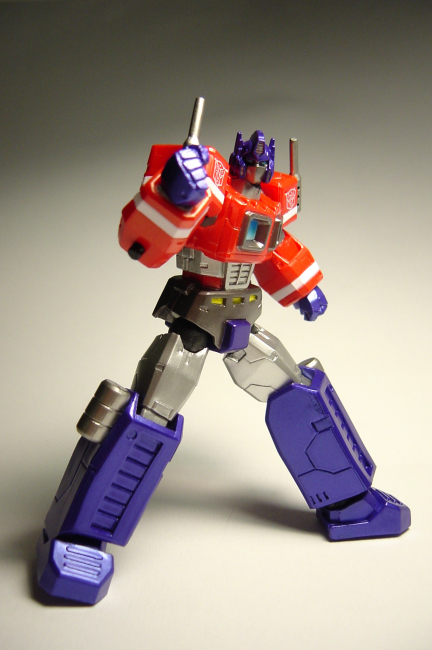 In 2007, Michael Bay directed the film Transformers, which some might argue was his greatest film to-date. Transformers follows a young man who gets tossed into an alien war between the Autobots and the Decepticons, both of whom are on Earth disguised as different motor vehicles but can transform into huge warring robots in a moment. It was way back in 1984 when Hasbro launched the Transformer line of toys that inspired the recent films. Toys that had kids around the world singing the refrain, Transformers! More than meets the eye!
Qualified intermediaries (QIs) are more than meets the eye as well. No, they don't transform into vehicles or robots, but they are often seen in a limited light. You're likely aware of the QI's primary duties in a 1031 exchange:
Structuring the 1031 exchange
Preparing the related documentation
Safeguarding proceeds from the sale of the relinquished property(ies)
Continuous monitoring and advising to ensure compliance with federal and state 1031 and QI requirements
While these are important responsibilities, a QI can add value in the following areas, as well:
Qualified intermediaries provide 1031 exchange-related information and expertise.
A common phrase heard among QIs is they do not provide tax advice. However, what they can provide is detailed exchange information. How many times does a like-kind exchange (LKE) fail to get off the ground because the exchanger does not have the right information and decides to back out of the LKE? If a person or company has the chance to save 30-40% by conducting an exchange, having a free conversation with a 1031 exchange expert on potential options makes a lot of sense. Paying taxes is never pleasant, but paying unnecessary taxes is ill-advised.
Qualified intermediaries are available as speakers.
Throughout the year brokers, bankers, CPAs, and other industry groups organize speaking engagements at conferences and company parties, in front of clients and prospects. QIs, as speakers, are often available to present at such occasions, providing educational value free of charge.
Qualified intermediaries will often co-sponsor events.
Similarly, QIs can also help by co-sponsoring events. The real estate industry puts on many events that draw a variety of professionals (title closers, escrow agents, and realtors). QIs are in a position to benefit from shared relationships or contact with new groups of professionals and therefore are often interested in co-sponsoring such events.
Qualified intermediaries are great sources of continuing education.
The opportunity to provide training to individuals in need of credit hours remains an effective use of the qualified intermediary's expertise and time.  Realtors, brokers, accountants, and lawyers are among the professionals who require continuing education hours on an annual basis, and many QIs can provide webinar or in-person training to meet those needs. QIs enjoy this opportunity because it allows the QI to introduce themselves and their companies to a new and focused group.
Qualified intermediaries are available for client-facing meetings.
Tax topics can make anyone cringe, so it is no wonder that realtors, brokers, and other advisors do not enjoy diving into the details when faced with a client interested in a 1031 exchange. Frequently, a QI is brought in to speak directly with the client, explain the process, and answer their questions.
Summary
Your qualified intermediary will structure the 1031 exchange, prepare the related documentation, and safeguard the proceeds from the sale of the relinquished property. The QI will also monitor and advise throughout the exchange to ensure compliance. But there is much more a QI can do to advise, educate, and partner with those interested in learning more about the 1031 exchange process.
In today's economy any proper advantage should be pursued, whether that is a marketing strategy, discounted pricing, or a tax benefit like a 1031 exchange. When working with a QI, remember to take advantage of their expertise. Qualified intermediaries may have yet to master the art of transforming into robots or vehicles, but they are indeed more than meets the eye.
Photo: Jesus Q,