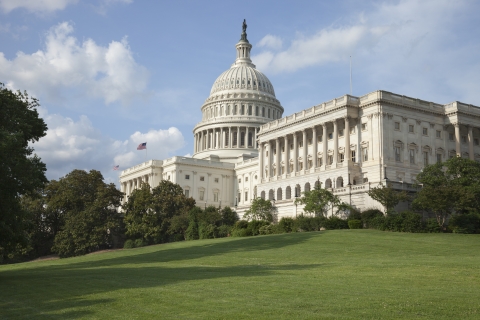 As a Board-level member of the Federation of Exchange Accommodators (FEA), Accruit is actively involved in the association's efforts in Washington D.C. to engage and educate legislators and others on the value that 1031 like-kind exchanges represent to the nation's economy.
Brent Abrahm, Accruit's CEO, is a past FEA President and former Co-Chair of the FEA's Government Affairs Committee.
Max A. Hansen, one of Accruit's Managing Directors. is a past FEA President, former Co-Chair of the FEA's Government Affairs Committee and still a member of the Committee.
Jordan Born, of of Accruit's Senior Directors, is an FEA Board Member, Co-Chair of the FEA Ethics Committee and Government Affairs Committee member.
Are like-kind exchanges still advisable with tax reform on the horizon?
One thing that all of these plans have in common is tax rate reduction, an outcome that would make like-kind exchanges even more compelling currently. Not only would an exchanger get the benefits of paying taxes later, but at the time payment is made, it would likely be payable at a lesser rate than at the time of the property sale. There is a reason that Section 1031 has remained in the Code since 1921 and there continue to be sound reasons for it to remain under tax reform.