Managed Services for Banks Flyer
Image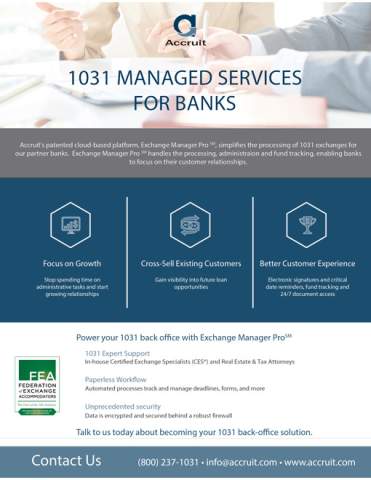 Accruit's patented cloud-based platform, Exchange Manager ProSM, simplifies the processing of 1031 exchanges for our partner banks. Exchange Manager ProSM handles the processing, administration and fund tracking, enabling banks to focus on their customer relationships.
Learn more about managed services for banks in Accruit's Managed Services for Banks flyer. View and download the flyer by clicking the link below.
For more information about 1031 like-kind exchanges and Accruit, call (800) 237-1031 or visit www.acrruit.com today!